Decorative Concrete at it's best!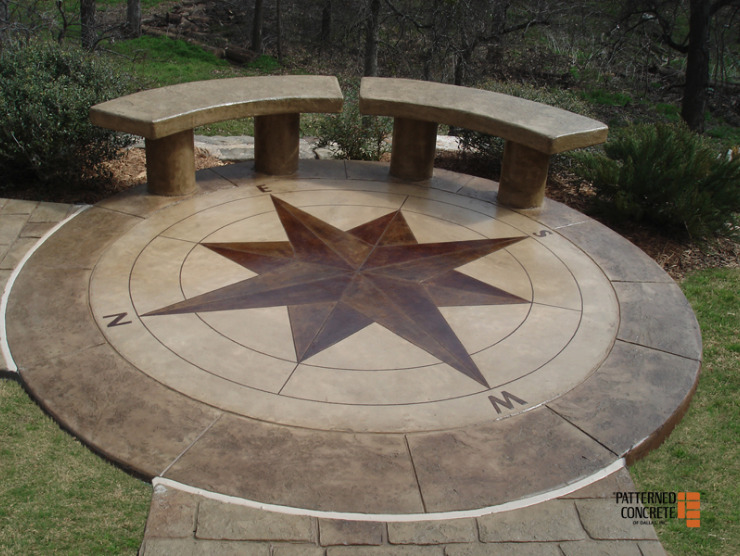 Decorative concrete installed by Patterned Concrete of Dallas offers beauty, durability, versatility and affordability. This product can be expected to fill the same construction needs as regular concrete. Because it is produced on the job site, under varying conditions, each installation has an irregular appearance of individuality.
Architectural concrete is ideal for both residential and commercial projects. Imagine having the look of slate, cobblestone, a brick drive or patio where the stones do not come loose. It adds another dimension of beauty to your home or commercial project that sets it apart from others.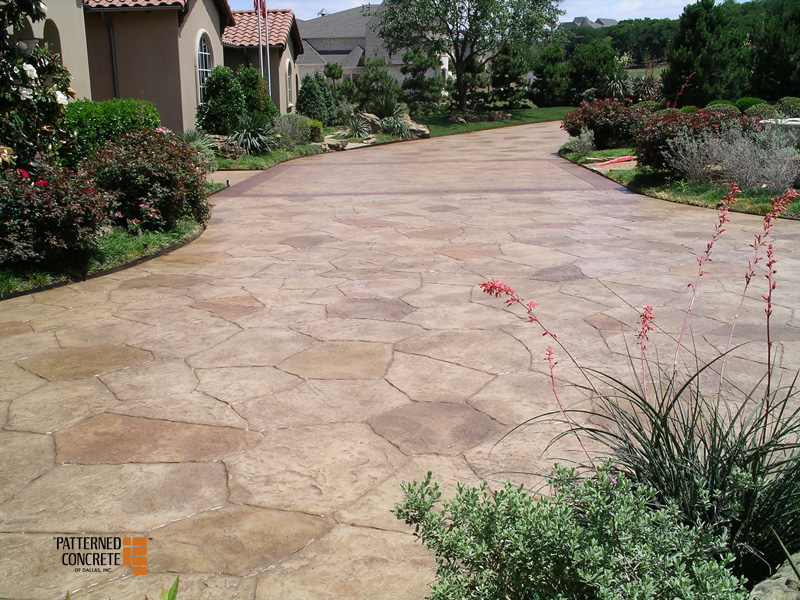 We have been installing Patterned Concrete in the Dallas/Fort Worth Metroplex since 1985. From commercial applications to residential patios, pool deck driveways and walks. We have installed millions of square feet and worked with many home builders and architects.